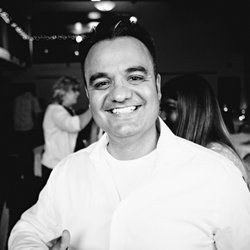 Hi there! Thanks for visiting our website. I thought you might be interested in learning a little more about me so that I am less of a stranger to you.
I was born and raised in beautiful Burbank, CA. After college and various stints across Southern California, I settled back in Burbank where I have lived for the last decade. I reside with my lovely wife and daughter…and soon to be dog.
I am a huge fan of the Dodgers, Lakers and Arkansas Razorbacks (thanks to my Arkansas born wife). Woo Pig Sooie!
After graduating from Burbank High School, I attended college at the University of California, Santa Barbara where I eventually earned a Bachelor of Arts in Economics with an emphasis in Accounting. I went into college expecting to be a marine biologist, but switched majors along the way when I developed a love for tax. I know! Who loves tax?!
I developed my love for tax after getting audited. Can you believe it? I was working in a medical lab and took my information to a preparer (referred by a friend) who said he could get me a big refund. Red flags should have been raised, but I was young and naive. Well, the IRS contacted me a year later and the preparer was nowhere to be found. Turns out he made up expenses to get me that refund and I had no clue! I vowed that day to learn everything I could about tax so that I could help other people prepare their taxes the right way.
Since graduating, I have been working in the field of tax preparation and tax resolution. I have over a decade of experience preparing Individual Income returns and all Corporate Income returns. I also provide Bookkeeping services and have experience representing clients in Audits as well as assisting those who owe money to the IRS or state through Resolution programs.
Form 1040 (Schedules A, B, C, D & F)
Forms 1120, 1120S & 1065
Bookkeeping
Audit Representation
Offers in Compromise
Installment Agreements
Currently Not Collectible
Penalty Abatements
I would love to help you with your tax preparation and resolution needs.